Corporate event at Fort Manoel
Illuminated bastions, the open sea &
Valletta skyline as a backdrop.
Located in the Marsamxett Harbour with the historical city of Valletta and its many illuminated bastions on one side and the vibrating, urban city life of Sliema on the other side, Fort Manoel is a truly amazing and unique location with a one of a kind backdrop in the Mediterranean.
Since the early 18th century the impressive fort represents Malta's baroque military architecture and has recently been brought back to life through extensive restoration projects.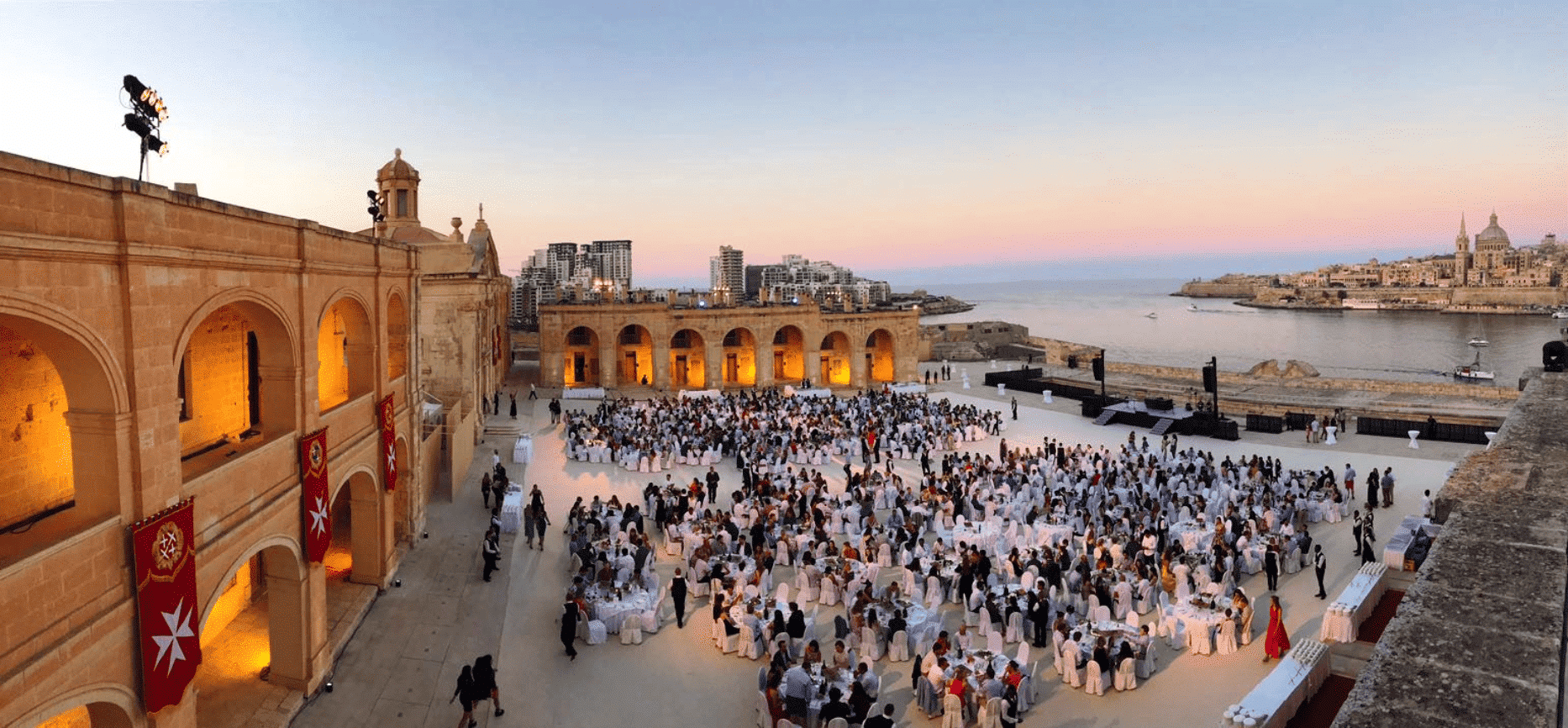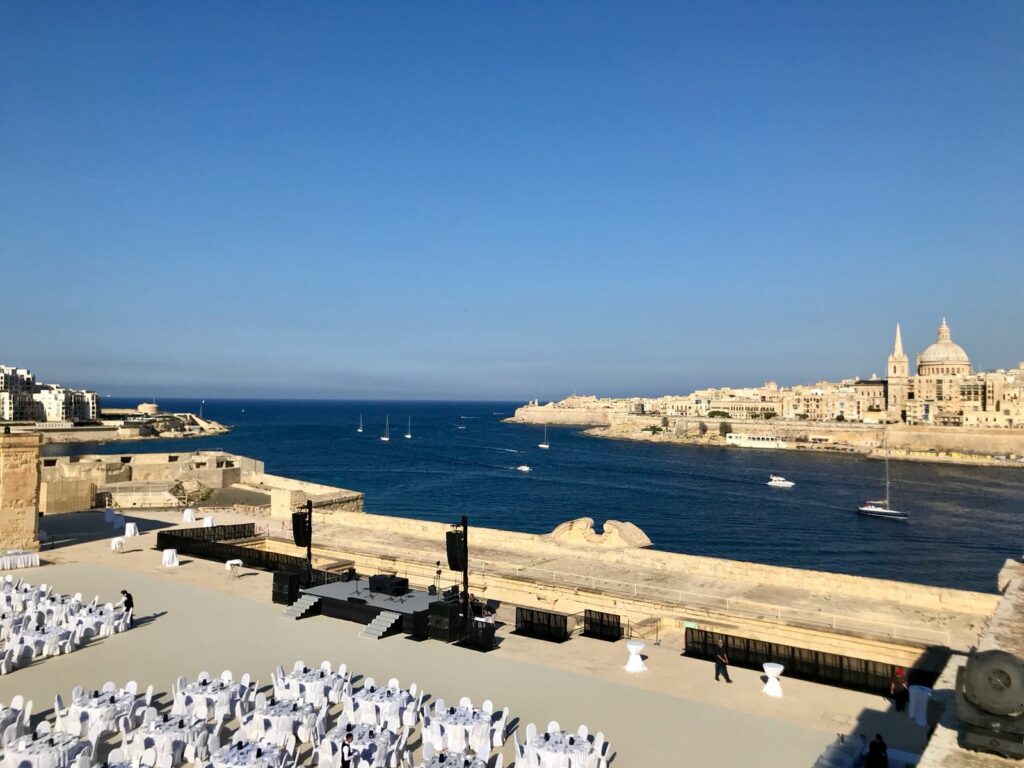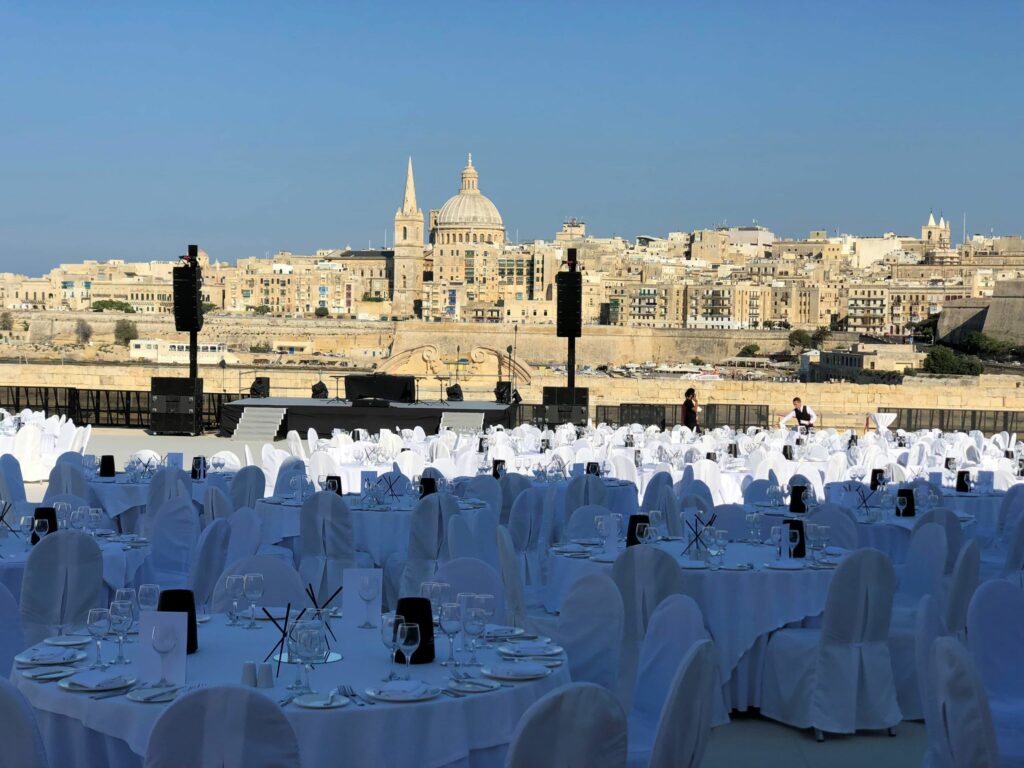 When months of planning come to life!
In June 2018 ECMeetings had the pleasure of transforming this historical fort into a perfect location for an evening under the stars.
Following months of detailed logistical planning and multiple days of event set-up, the evening had finally arrived.
Departing from the hotel pontoon in St. Julian's, 1000 guests from the UK enjoyed sunset cocktails while cruising to the location. The theme of the gala dinner event was 'Past, Present, Future' and involved various performances, from the Knight's of Malta to top DJ sets.
Boat charters
Coach transfers
Hostesses and event staff
Venue sourcing
Furniture, AV equipment & staging
Entertainment
Catering & set up
First Aid services, security and permits