Why come to
Malta?
The Maltese Islands are tiny, yet amazing and unique. Set at the heart of the Mediterranean and packed with history and architectural gems, Malta is cosmopolitan and trendy, beautifully combining old and new, making this a truly surprising destination to discover.
Add amazing Mediterranean food, over 300 days of sunshine, great flight connections, state-of-the-art meeting facilities, extensive world class hotel selection, island hopping activities & unique, trendy and historical venues and you'll easily see that the extensive choice the islands offer make it an ideal destination for all types of meetings, incentives and corporate events.
Just south of Sicily the islands of Malta are the smallest EU member state with a population of 410,000. Malta and the sister islands of Gozo and Comino measure just the 316 sq. km in area. Being small in size is what makes Malta so attractive for meeting and incentive groups, offering action-packed programs with short distances.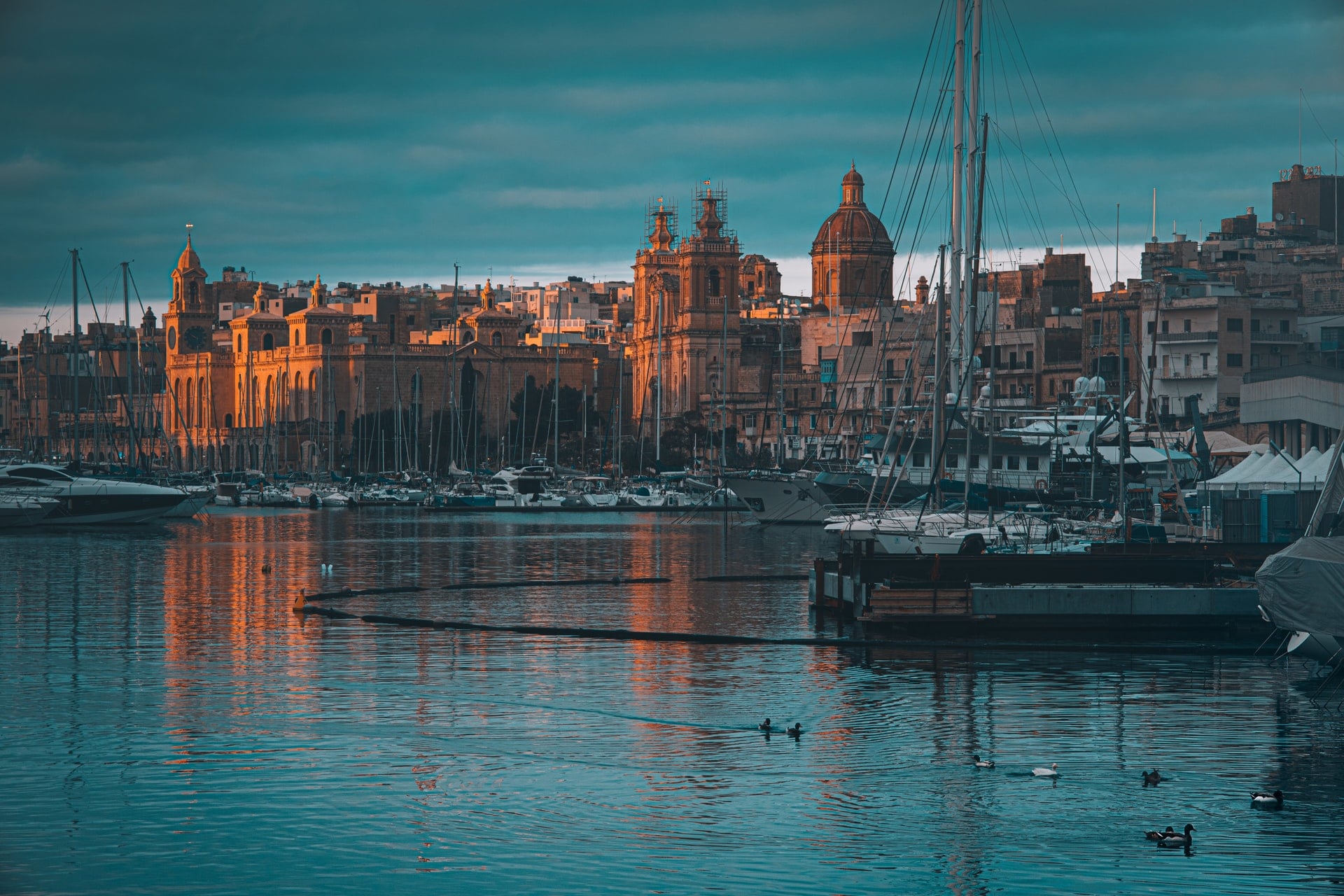 Malta Island Hopping
Everything in Malta is by the sea and you can get just about anywhere by boat.
Leaving from the hotel pontoon enjoy an action packed day on board a powerboat, cruising by the northern coast, past caves and tucked away beaches, visiting the islands of Comino and Gozo.
Add a surprise stop with waiters abseiling down the cliffs to serve Champagne. Cruise back on board a spacious catamaran and relax to DJ tunes and masseurs on board.
Besides sailing boats, wooden gullets and luxury yachts, traditional water taxis and colourful fishing boats make for a fun and unique transfer option around the harbours and seaside towns of Malta.
UNESCO World Heritage Sites
With a history of over 7,000 years and Megalithic Temples older then the Pyramids and Stonehenge, Malta is home to some of the oldest and best preserved structures of the world. The temples, the prehistoric Hypogeum and also the capital of Valletta are UNESCO World Heritage Sites. Ancient structures, palaces & forts offer endless possibilities for spectacular corporate events with a one of kind backdrop in the Mediterranean.
European Capital of Culture
Streets filled with myths, stories, people, traditions and cultural heritage, Valletta has been a maritime hub for centuries and the essence of baroque pride. In the past years the city has reinvented itself, becoming a vibrant hotspot in the Mediterranean, beautifully combining history, culture and a trendy, cosmopolitan vibe. Valletta is a fortified city, a UNESCO World Heritage Site and European Capital of Culture. From palaces to stunning seaside rooftops, ancient fortifications and cosy bars and restaurants Valletta offers something for everyone.
Whether you are after an intimate street food tour or a full-blown teambuilding activity Valletta is sure to impress and offers a variety of activities for small to large groups.
Fortified and Medieval Cities
Behind the seemingly impenetrable thick walls, flanking Malta's Grand Harbour, lies a hidden gem known as The Three Cities. Explore this gorgeous open-air museum, while cruising around in GPS-guided and eco-friendly vehicles. The selfie feature is great fun and commentary in the language of your choice is available. Add an optional cruise to The Three Cities, passing by Malta's impressive Grand Harbour and many ancient fortifications on board a colourful, traditional fishing boat, called a Luzzu.
When the sun goes down on the Medieval city of Mdina the winding cobbled streets light up with old lamps that shine on stunning architecture and noble palaces from many eras past.
The ancient bastions of "The Silent City" offer stunning views across the island and a perfect setting for pre-dinner drinks. Within the fortified city ancient palaces, courtyards, cosy restaurants and a Michelin stared rooftop restaurant offer anything from a casual dining experience to an exclusive gala dinner.
Foodie Haven
Blessed with some of the best food in the Mediterranean, the island's cuisine is as unique as its diverse history and cultural influences.
Today top chefs of the island have brought ancient recipes back to life, making the island's culinary scene a must to discover. Indulge in fresh, local, authentic food delights, from picnics in nature to fine dining experiences.
Nature is calling
Past the magnificent harbours and architectural monuments, the west coast is home to steep cliffs, picturesque beaches, tucked away lemon and olive groves, vineyards and scattered farmhouses. Popular for sea related activities, hiking, biking and climbing the area offers a perfect escape into nature. Escape into nature and learn something new. Activities are offered in the idyllic countryside and range from farm to fork cooking classes in a lemon grove, yoga sessions on a clifftop to beekeeping workshops and local craft activities. ​
Underwater Paradise
Malta is repeatedly voted one of the world's top diving locations. Ancient shipwrecks, deep caves and reefs combined with crystal clear seas and mild temperatures all year round make the islands a truly unique diver's paradise. The iconic Azure Window of Gozo, which collapsed some years ago has since become one of the island's top diving spots, attracting thousands of enthusiastic divers every year.
Fun Transportation
Looking to upgrade your transfer options on land? From typical Maltese vintage buses to open top sightseeing buses, luxury vintage limos, VW vans and classic Mustangs, a variety of different transport can be offered for dinners or day tours.