Teambuilding Event in Valletta
700 participants take part in a
surprise flash mob.
Together with Malta's leading Dance Company ECMeetings creates a winning Flash-Mob performance in Valletta with over 700 international participants, attending a conference in Malta. Arriving to Valletta by coaches, the different teams practiced their choreography together with dance instructors in various locations of the city, before coming together at the main entrance of the city for the surprise performance.
The main entrance of the city is a highly frequented area, making the performance great fun, not only for all the participants, but also for the many people passing by.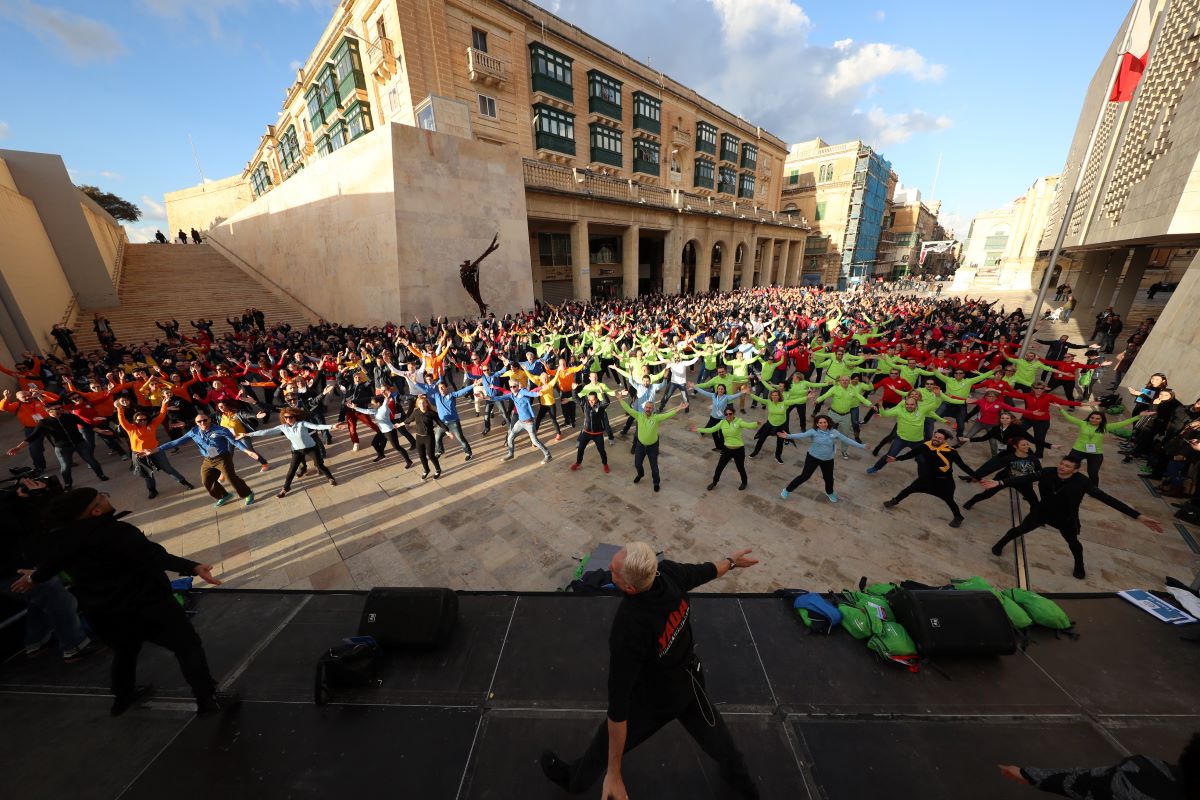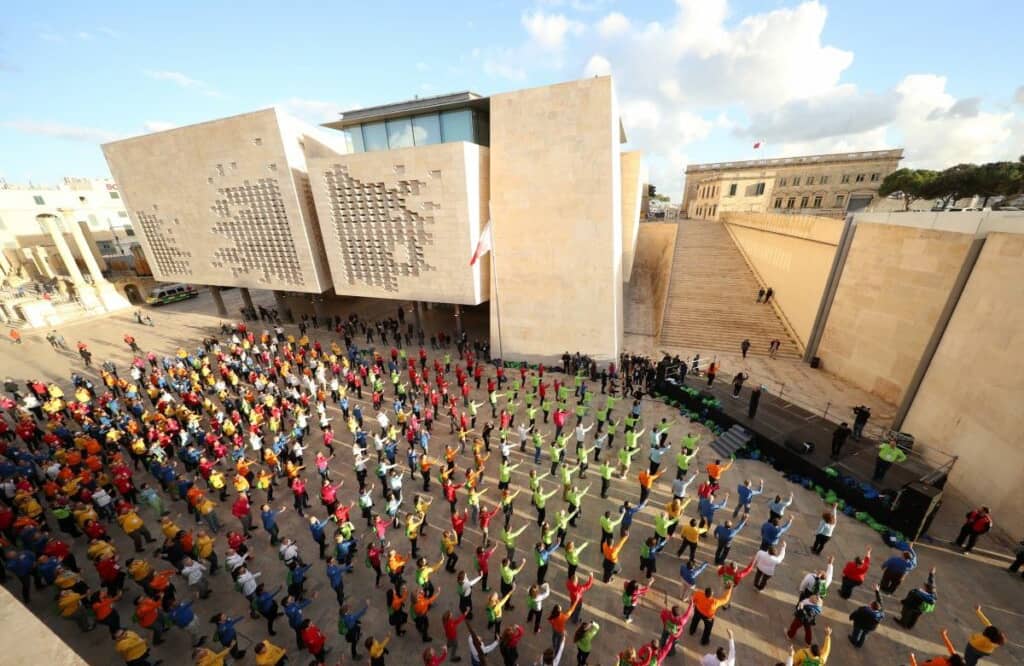 Teambuilding and unique events in Valletta.
Valletta is not only an amazing location for all types of teambuilding events, but also offers endless possibilities to create spectacular and unique meetings and corporate events. As one of the most beautiful capitals in Europe, Valletta is a UNESCO Heritage Site and European Capital of Culture.
Transfers and hostesses
Professional dancers and performers
AV-Equipment
Permits for use of various gardens
Health and safety
Filming and photography