CSR Activity Build-a-Bike
Great fun,
great cause.
For the past 7 years ECMeetings has been organizing the annual European Sales Conference for Thermo Fisher Scientific in various European destinations.
The annual CSR Teambuilding Activity is always a highlight of the event week, adding value to the overall destination experience and allowing all the participants to be part of a good cause.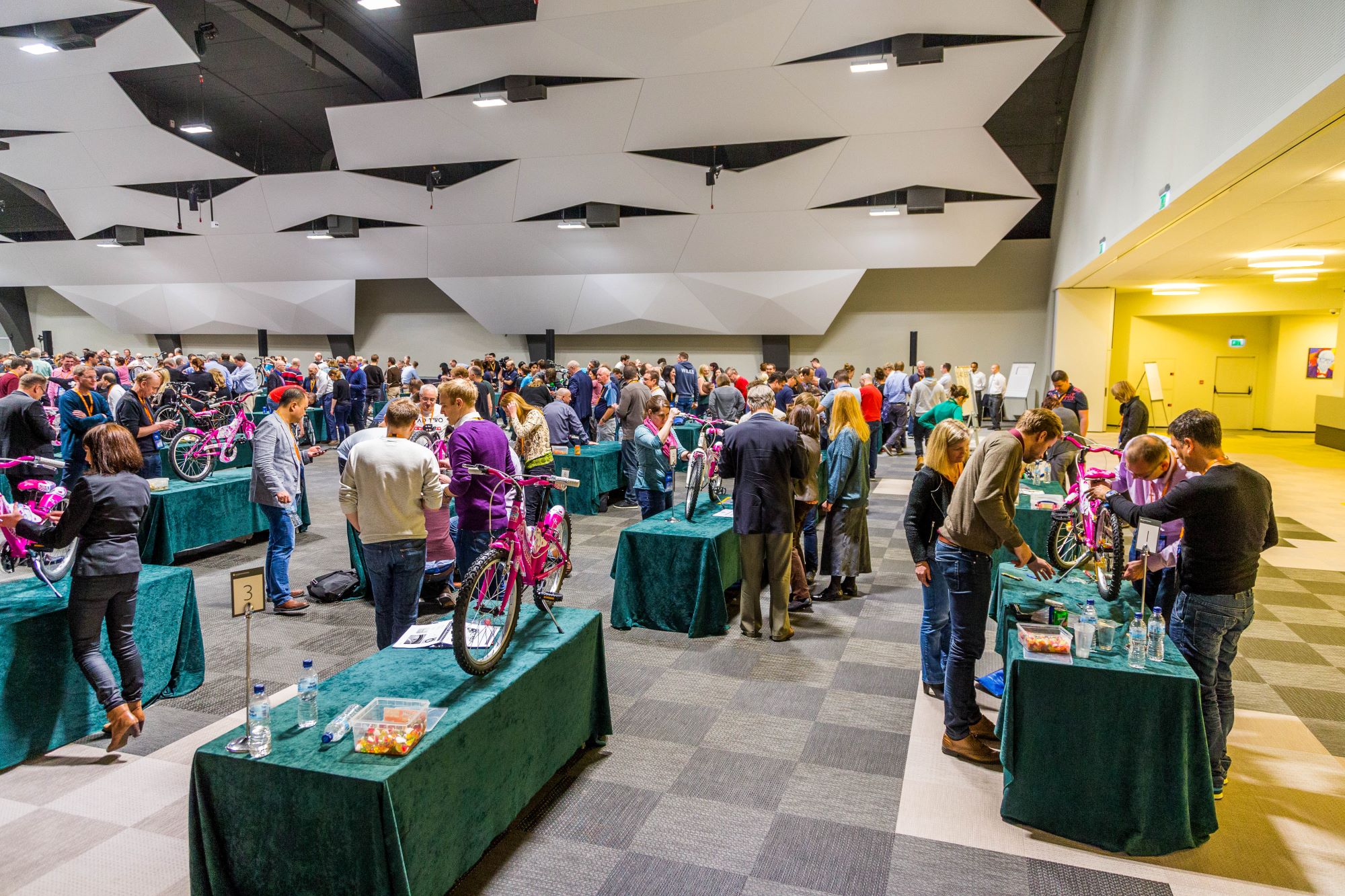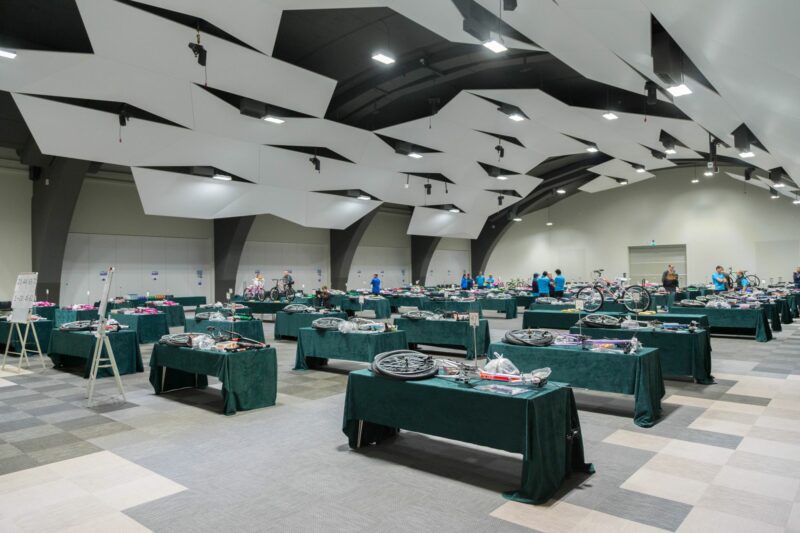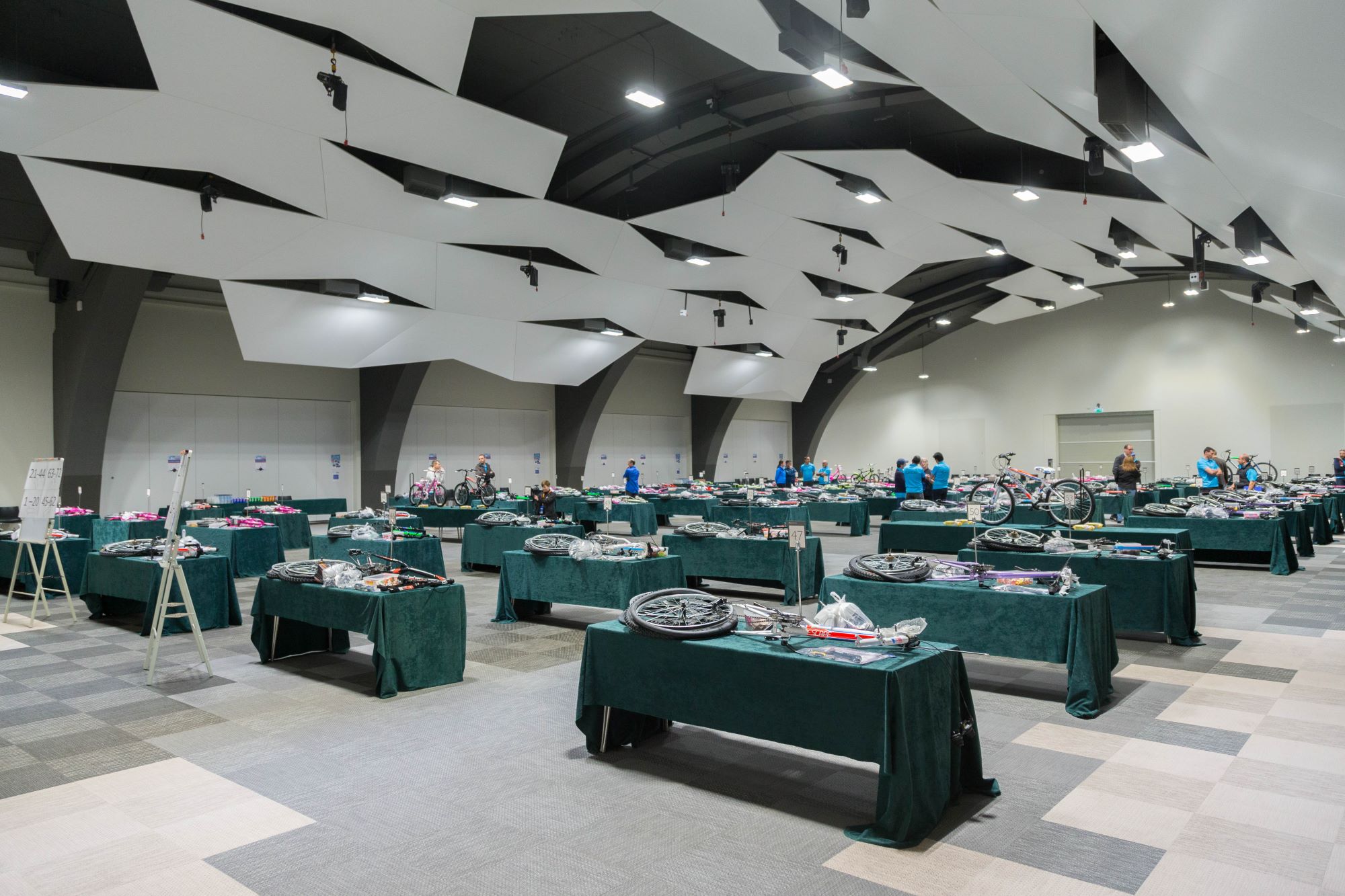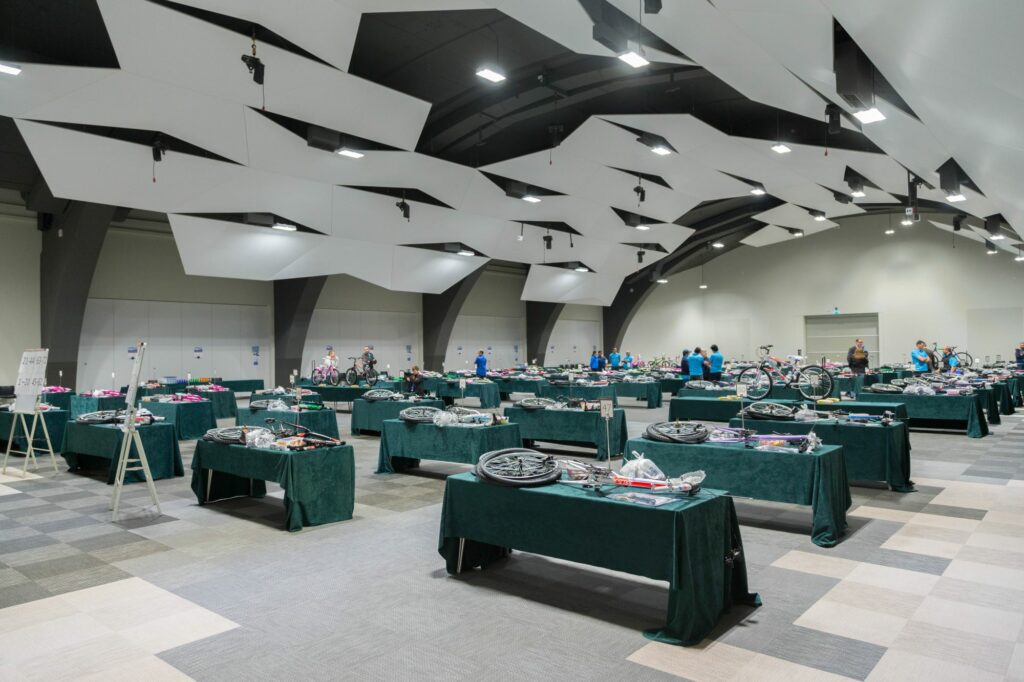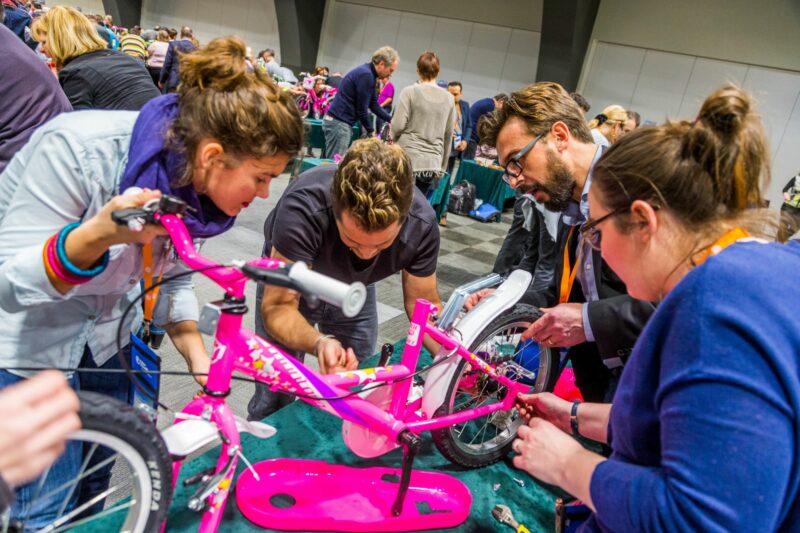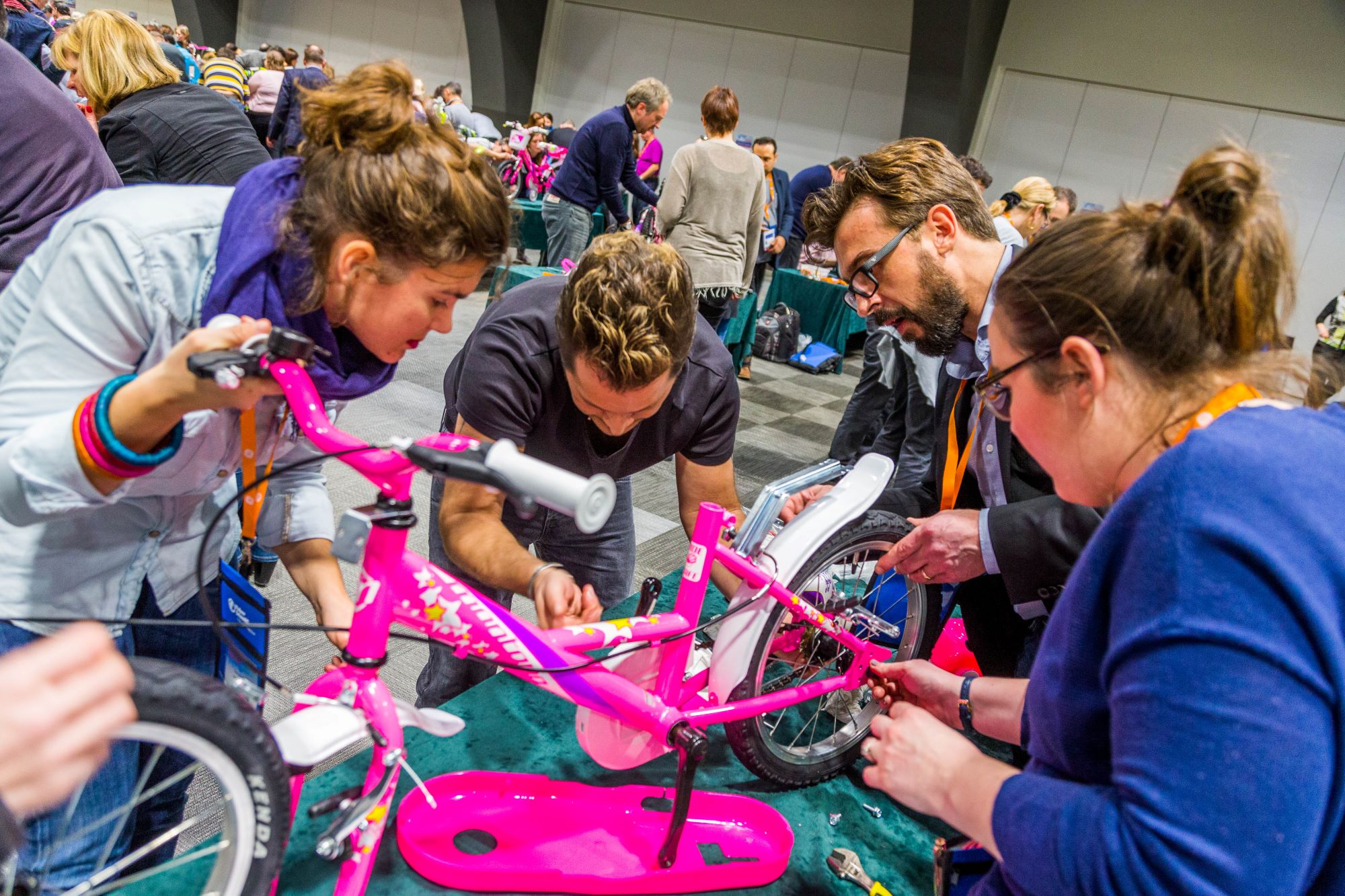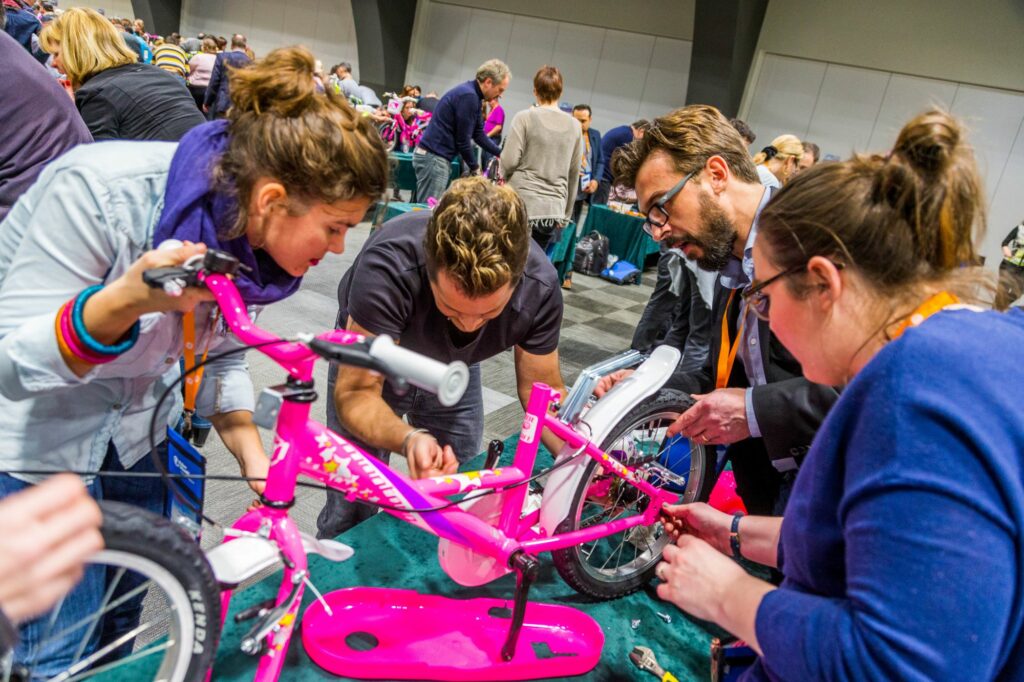 Build-a-Bike CSR Activity
The build-a-bike teambuilding activity took place at the meeting facilities of the InterContinental Malta and involved 400 conference delegates from Europe. In teams of 6 the participants worked together to assemble 72 bikes for children. The bikes were donated and delivered to a local orphanage. Being part of a good cause put big smiles on the faces of all the participants and the many children who received a bike.