Why come to
Gozo?
Forming part of the Maltese Archipelago and set in the heart of the Mediterranean Gozo is a small tranquil, almost mythical island with deep valleys, rugged cliffs, crystal clear seas and beautiful beaches. Life moves at a leisurely pace, revolving around farming and fishing. The island is steeped in history, culture and long family traditions making it a truly unique and amazing island to discover for meetings and incentives.
Gozo is easily accessible from Malta by various charter boats, from luxury yachts to highspeed powerboats, or by public fast catamaran (40 minutes from Valletta) and a frequent ferry service (20 minutes from the north of the island).
The island of Gozo is ideal to discover on a day trip or for overnight stays. With idyllic natural settings, ancient temples and architectural gems, Gozo offers amazing backdrops for all types of events. Activities range from adrenaline packed outdoor team building to more leisurely foodie and culture tours.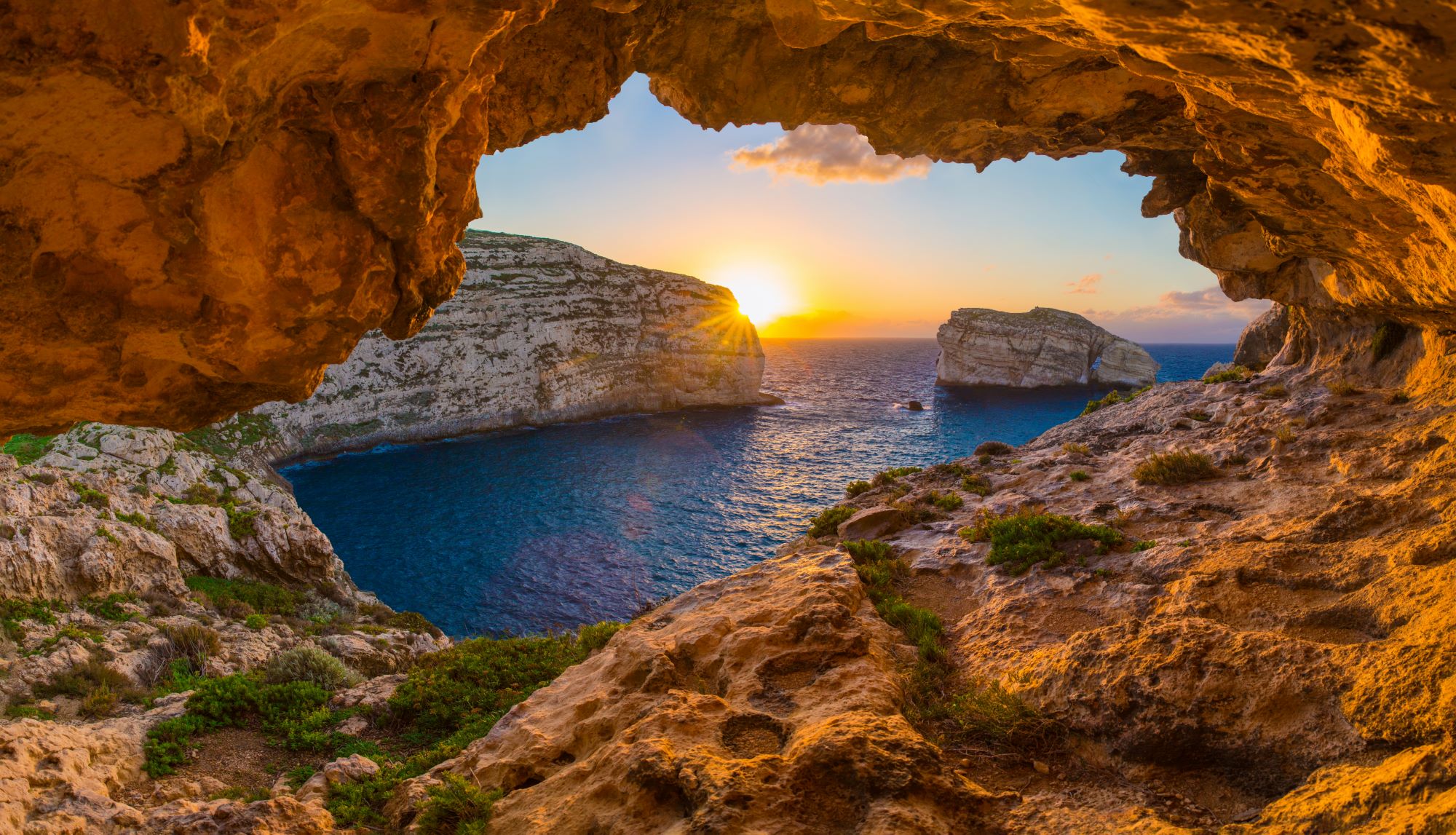 Teambuilding Paradise
Gozo's rugged landscapes, steep cliffs, tucked away beaches and crystal-clear seas make it a haven for all types of teambuilding activities. Activities are fully customisable and range from: kayaking, archery, climbing, abseiling, aerial ropeway, hiking, biking, segways, beach Olympics and treasure hunts across the island.
Fun transportation
Visit Gozo's beautiful countryside, scattered villages and tucked away gems with fun and colourful transportation: self-drive Jeeps and E-Jeeps, self-drive 2-seater Go-Cars, E-Tuk-Tuks and colourful Maltese vintage busses.
Foodie Haven
Gozo is the place to savour traditional, authentic delicacies. Blessed with some of the best food in the Mediterranean visitors are invited to indulge in fresh and local food delights. Make your own traditional cheese at a small family-run farm, visit wineries in idyllic countryside, sample sea salt, harvested directly from the saltpans or enjoy a farm to fork picnic by the sea.
Accommodation and Meeting Facilities
Gozo offers an extensive selection of hotels, from 5-star accommodation to boutique hotels and alternative accommodation in luxuriously finished farmhouses. State-of-the-art meeting facilities are available in hotels and unique venues across the island.
Memorable Events
Gozo offers a great selection of authentic venues and excellent restaurants. Blessed with over 300 days of sunshine a year, Gozo offers ideal set-ups to meet & dine outdoors. Not only do the hotels and restaurants offer extensive outdoor areas, but also tucked away lemon groves, vineyards, small estates, beach clubs, gardens and secluded beaches offer ideal settings for all types of memorable events.