Why come to
Madeira?
Repeatedly voted Europe's, and even the world's, top island destination, Madeira is a diverse place, offering extensive, unique destination experiences for meeting and incentive groups. Geologically dramatic, and bursting with exotic colours, the island is warm all year around and surrounded by the Atlantic Ocean. Black sandy beaches, stunning ocean views, towering rock walls, gushing streams, lush botanical gardens and vineyard landscapes make the island of Madeira an outdoor paradise. Portugal's most enchanting island is a place that keeps all its subtropical holiday promises.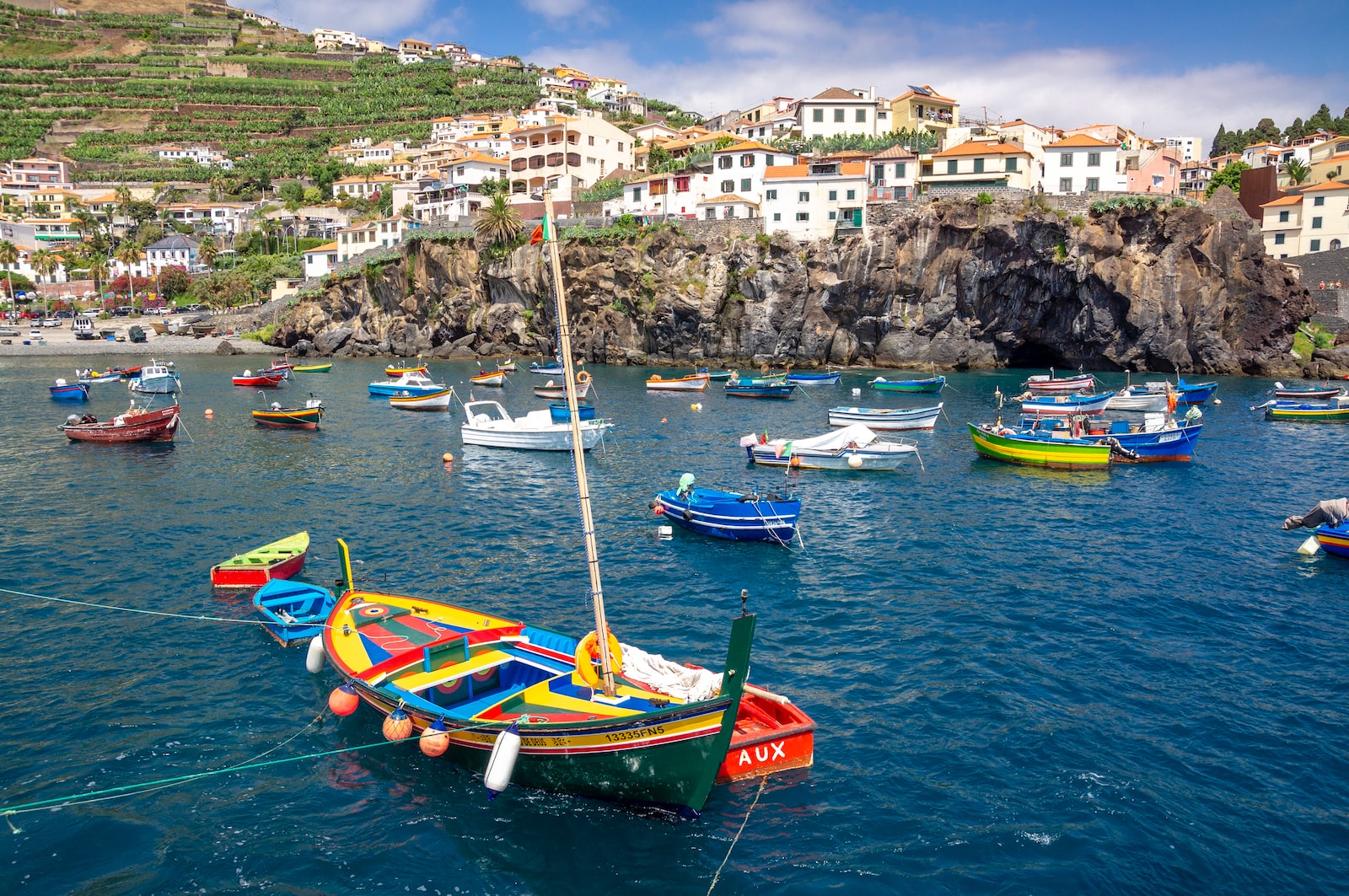 Make Memories in Funchal
The beautiful capital of Madeira Funchal is Portugal's sixth largest city and home to beautiful botanical gardens, historical monuments, incredible views, vibrant markets, saltwater pools, the world-famous Madeira wine and a thriving art scene. The amazing city of Funchal offers all types of activities, from riding the local cable car and sliding down the hill in famous wicker baskets to art tours, picnics in botanical gardens, wine tastings and so much more.
Home to the Greatest Football Player
If you are a fan of football, the Museu CR7 offers a unique experience, portraying the life story of the island's football player Cristiano Ronaldo. Considered the nº1 football player of the world, the museum is home to trophies won by the Portuguese national during his brilliant career.
Off-roading Experiences
The best places in Madeira are only accessible off-road. Experience the diverse landscape, the amazing water "levadas" and the most stunning places in 4X4 jeeps on a tour, guided by local experts.
From West to North through the Vineyards
Home to the world-famous Madeira wine, discover the charming wine country landscape and visit some of the most beautiful vineyards, while sampling wines and experiencing the local gastronomy with the iconic Madeira "Skewer".
Ocean Activities
Surrounded by the Atlantic Ocean, Madeira offers all types of sea-related activities. Enjoy a day on board a luxury catamaran, starting off at the Funchal Marina and cruising by some of the most stunning places of the island. Various stops can be included for snorkelling, swimming and all types of fun water sports.
Gastronomy of Madeira
The mild climate and the versatile flora and fauna of the island, combined with the freshest ingredients from the land and the sea offers its visitors unforgettable culinary experiences, accompanied by exquisite wines in beautiful settings and restaurants across the island.
Spectacular Events
The iconic São Tiago Fortress and the most visited tourist attraction of the island, offers meeting and incentive groups the possibility to privatise this unique, historic fortress for spectacular corporate events and gala dinners.