Why come to
Algarve?
The region of Algarve offers picture perfect Portuguese countryside and is best known for its white villages, long white sandy beaches, fantastic climate and a great selection of beautiful resort hotels. Meeting and incentive planners do not usually have the Algarve region on their radar, but if you avoid the peak summer months, this little piece of paradise is an amazing and unique destination for all types of meetings, incentives and corporate events.
Besides a brand new airport with connections to all major European hubs, a large selection of quality 4 & 5 star resort hotels, extensive conference and event facilities and great value for money, the Algarve also offers a great variety of fun and engaging activities, such as all type of boat trips, deep sea fishing, off-roading with jeeps, culinary experiences to famous Michelin star restaurants, exclusive beach barbecues, private beach clubs and dinners in castles. The Algarve is not only a beautiful area with great possibilities, but it is also nearly undiscovered as a MICE destination, making it a unique choice for meetings and incentives, and sure to exceed all expectations!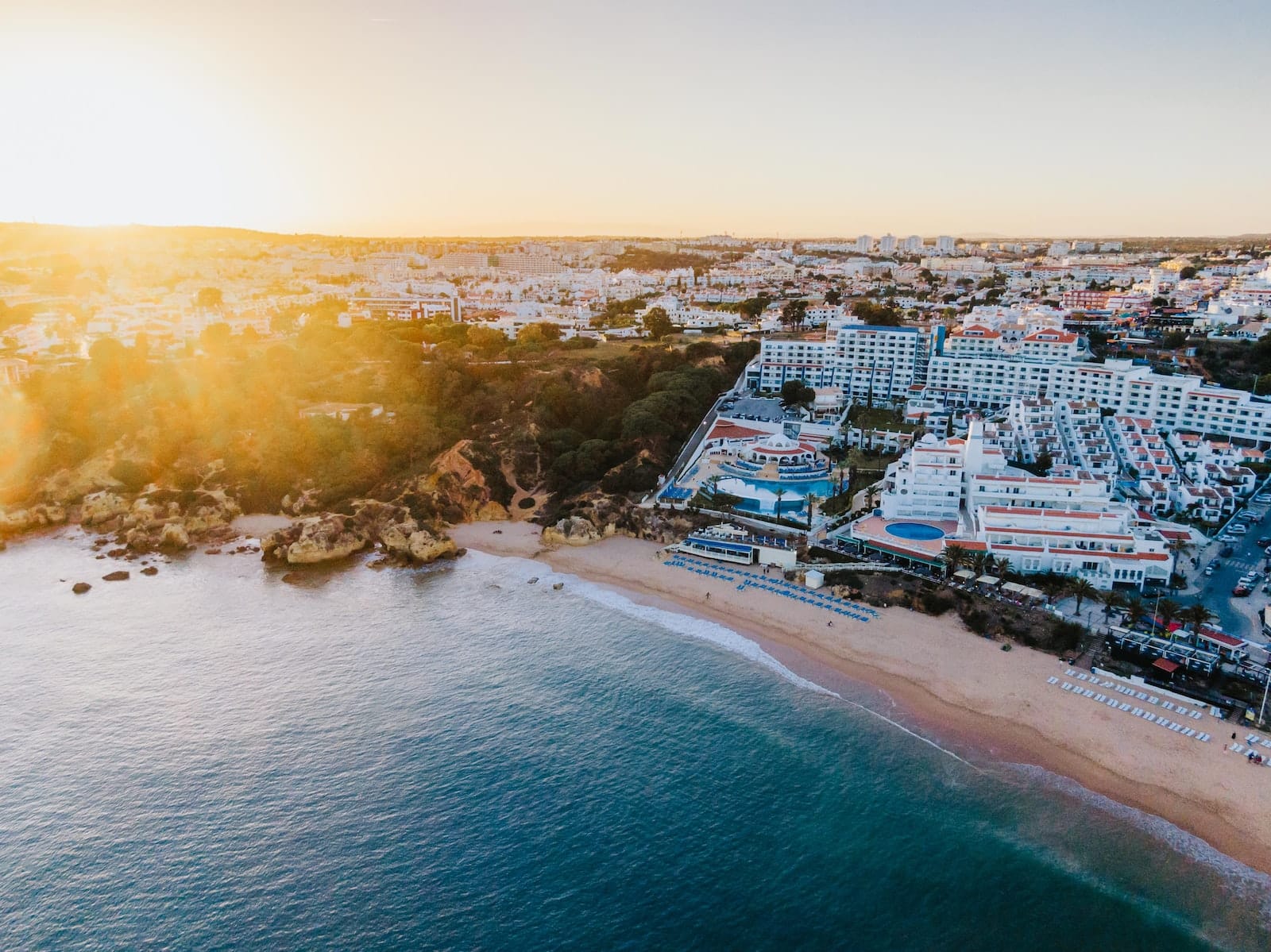 Cruising the Algarve Coastline
The Algarve is home to some of the most beautiful beaches, rock formations, caves and ancient fishing villages. Discover this beautiful area, relaxing on board a luxury catamaran, cruising to a secluded beach for an exquisite BBQ lunch. Experience the stunning landscapes and sunset over the Atlantic Ocean, while cruising back to your hotel.
If you are looking for a more active boating experience, get in on a full-blown sailing regatta, where teams will learn some techniques from professional skippers and then head out on a race on board sailing yachts, discovering the beautiful Atlantic Ocean and coastline of Algarve.
Ancient Clam Picking Experience
This unique activity takes place in the heart of the natural park and UNESCO World Heritage Site Ria Formosa. On board a traditional fishing boat, experience the secrets and traditions of ancient clam picking skills, together with local clam pickers and experienced marine biologists. Enjoy an oyster tasting and local wines on an oyster bank, surrounded by the protected flora and fauna of Ria Formosa.
The Most Popular Sport in Algarve
Learn to play or improve your technical skills with a tailored golf activity at one of the most beautiful golf courses in Portugal with breath-taking ocean views and exotic gardens. If you have your own handicap and prefer enjoying a morning on your own, tea-off times can be pre-scheduled.
Off the Beaten Track
Algarve offers fabulous paths for hiking and biking in beautiful coastal landscapes. Drive inland on 4X4 jeeps and discover the other side of the Algarve with its many vineyards, olive groves, small estates and ancient villages. Experience a full-blown, traditional lunch in the mountains with some of the best views the Algarve has to offer.
Wheels on Fire at the F1 Racetrack
Take part in a competitive teambuilding activity at Algarve International Circuit. The racetrack in Portimao formed part of the F1 Circuit in 2021. A similar race will take place with smaller cars: karts! Learn to manoeuvre these small, yet powerful karts and take part in a 20-minute race at Europe's most challenging and fun kart racetracks. For smaller groups races in cars can be organised.
Discover a UNESCO Heritage Site on Board Kayaks
Paddle through the protected natural reserve of Ria Formosa, a UNESCO World Heritage Site situated on low lying coastline amidst a maze of lagoons, channels, salt marshes and islands. It is home to an abundant array of wildlife with over 30,000 birds passing by on their journey from Europe to East Africa.
History, Nature & Culture
With an ancient history dating back to the Phoenicians and Carthaginians, the capital city of Algarve Faro is a Medieval and unique city to discover. Taste your way through the city and enjoy the many fascinating sites, before cruising to Faro Desert Island for a spectacular seafood lunch at one of the Algarve's most beautiful beaches.
The Gastronomy of the Algarve
Home to some of Europe's best chefs, the Algarve's reputation as a foodie destination is growing. With 8 Michelin star restaurants in the region and an abundance of excellent dinning experiences, the Algarve is known for its fresh, high-quality produce from the land and the sea.